Resetting Your Password
Resetting Your Password – If you have forgotten your password, go to app.vidigami.com and click on Forgot password.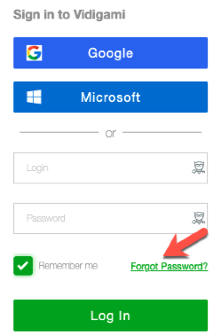 IMPORTANT: The email you used to activate your account is the email you must use to reset your password. If you get an error or do not have a valid registered login email, please contact wickychen@nanjing-school.com with your mail address, name and your child's name so NIS ICT Support team can invite and confirm your membership authentication.